Your presenters:
Astrid Scholte
Shotgun Product Specialist
Astrid Scholte began her career in the entertainment industry as a 3D modeller and rigger on the children's television series Erky Perky. She later moved into production management roles, working at Flying Bark Productions, Weta Digital and Dr. D Studios. It was during her time at Dr. D Studios, while working on Happy Feet Two, that she got her first taste of Shotgun and was hooked! Astrid has been working as a Product Support Specialist as part of Shotgun's Street Team for nearly 3 years. She is based out of Melbourne and supports both local and remote clients.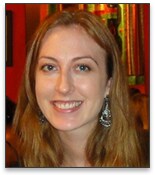 Ian Cope
Producer Visual Effects & Marketing – Rising Sun Pictures
Ian Cope has been with Rising Sun Pictures (RSP) since 2001. He has contributed to the design & execution of visual effects on feature films such as the Academy-Award® winning Gravity, Seventh Son, Prometheus, Red Tails, the Harry Potter series, Green Lantern, and Pirates of the Caribbean: On Stranger Tides. He is currently producing RSP's work on Pan and Tarzan: The Untamed. Ian's journey in visual effects began with a trip to Hollywood in the 80's, where he was inspired by a behind-the-scenes tour of Universal Studios. He spent the next 10 years learning all he could about computer graphics, culminating in a Design (Visual Communication) degree at the University of Technology, Sydney.

His professional career has included roles as an Animation & Video producer, Hardware & Application Specialist, IT professional, and a lecturer of tertiary students in Animation & Visual Effects. Ian's many roles within RSP have included Compositor, Production Supervisor, Editor, Communications Manager and Bidding Producer. He also worked on the initial development of the remote collaboration tool cineSync, which won a Scientific & Technical Academy Award in 2010 for its contribution to the film industry. Additionally he worked with the original Shotgun team for the rollout of the software at RSP's studios, the first in the world to do so.

Ian draws on his extensive experience to deliver world-class visual effects to clients around the world. He is also an active member of the Visual Effects Society and a board member for the Australian section.
Can't attend?
No worries. Just contact support here so we can connect to arrange a time to show you how it works.
Need more Info:
Visit ShotgunSoftware.com, read our blog https://blog.shotgunsoftware.com
or just trial Shotgun for 30 days right now https://www.shotgunsoftware.com/signup
Connect with the M&E team on Facebook, and let's talk Games, Animation, Film, TV and VFX.