Whether you're a game making pro or just getting started with your first 3D game, Autodesk is bringing you all the tools you need to take control and bring your game to life.
ATTEND THIS EVENT TO:
See how Stingray can help you work more seamlessly with Maya LT, Maya, and 3ds Max.
Learn how your studio can get the benefit of a connected art-to-engine workflow without building a custom pipeline.
Experience a real world example of creating realistic lighting, high quality shaders, and reflections in your game level.
Who should attend?
3D artists, new game makers, novice game makers, indie game designers
We look forward to seeing you there!
Upcoming Event
Stingray for Games Webinar
Webinar Date: December 9
Webinar times:
11AM – 12PM AUS Eastern Time (Sydney)
1PM – 2PM NZ Time
8AM – 9AM Singapore/HK time


Your presenter:
David Zwierzchaczewski,
3D Specialist Application Engineer, Media and Entertainment ANZ
David Zwierzchaczewski has been working in the Film/ TV and games industry for over 15 years. Trained as a traditional 2D animator David quickly transitioned over to 3D where he moved up through the production ranks to direct several projects. Some of the recent project he has been involved in are Civilisation V, Dark Siders II, Saints Row the Third, L.A. Noire He is now the resident 3D specialist at Autodesk, where he is on the BETA development teams for Maya, 3DS Max, MudBox and Motion Builder.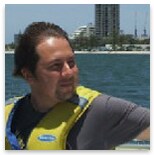 Visit https://stingrayengine.com
or just trial Stingray for 30 days right now https://www.autodesk.com/products/stingray/free-trial
Connect with the M&E team on Facebook, and let's talk Games, Animation, Film, TV and VFX.